SCROLL TO BOTTOM TO SIGN UP FOR
- STAR WARS: ROGUE ONE -
PLEASE CONTACT OUR TRIP SUPERVISOR VERNA ARGUELLES AT 661.644.3321 WITH ANY QUESTIONS
PERMISSION SLIP, CABIN ASSIGNMENTS, AND EVENT INFORMATION
​Date: Tuesday, December 13 to Friday, December 16
Price: $150
​Transportation: Charter bus and university-approved chaperone transit

Permission Slip

Please print out, sign, and turn in to Isabelle OR
scan and turn in electronically by emailing to www.eepcsocial@gmail.com BEFORE DEC. 9 AT 12PM.
PLEASE ALSO SUBMIT $150 FEE TO THE EEP CLUB LOCKER.

Cabin Location: Grey Squirrel Resort
​39372 Big Bear Blvd, Big Bear Lake, CA

- SPECIAL EVENT -
See STAR WARS: ROGUE ONE at 7pm on the last day of Big Bear, before the movie comes out on Friday! Please sign up below so we can reserve your seat.

See below "CABIN ASSIGNMENTS" for signup sheet.
CABIN ASSIGNMENTS
If you think a cabin assignment really won't work out, please let us know at eepcsocial@gmail.com.
Squirrel's Nest

CABIN LEADER: MARY BECKER
Elizabeth Metzler-Winslow
Anu Otgonbayar
Maya Horii
Rosalie Dierking
Charlotte Monsour
Natalie Deo
Michelle Chiang
Amanda Tran
Joyce Quon
Tam Le
Golden Gonzales-Palmer
Patricia Gallagher
Sidra Gibeault
Jacqueline Goldstein
Stella Krone

Woodchuck

CABIN LEADER: JALEN LANGIE
Jessica Hsueh
Megan Chang
Alexis Kam
Rory Baker
Georgia Morgan
Shirell Klein

Fox

*CHAPERONE CABIN

Mink

CABIN LEADER: NICK DUNCAN
Anthony Karambelas
David Salven
Zack Sercel
Paul Yang
Niyusha Zarnegar
Loren Barton
Jacob Parres-Gold
Alec Weissman
Christopher Koo
Ray Wang
Tianhao (Leo) Qiu
Michael Salcido
Gabriel Babuch

Coyote

CABIN LEADER: PAOLO ARGUELLES
Gor Papazyan
Edgar Papazyan
Andrew Wong
Yash Dara
Brandon Liu
David Zitser


Badger

*CHAPERONE CABIN

Otter

CABIN LEADER: ELISE DANG
Aileen Han
Emily Cheung
Lily Nguyen
Rachel Duffy
Gwen Ostergren
Niku Nourmohammadi

Cougar

CABIN LEADER: KAT ROIZEN

Elizabeth Leycholtz-Zey

Kathryn Uchida

Salla Kim

Raccoon

Walker Rice
Santino Valiulis
Culin Li
Alex Zhou
Ethan Villarama

---
STAR WARS: ROGUE ONE - SCREENING SIGNUPS
Powered by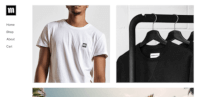 Create your own unique website with customizable templates.